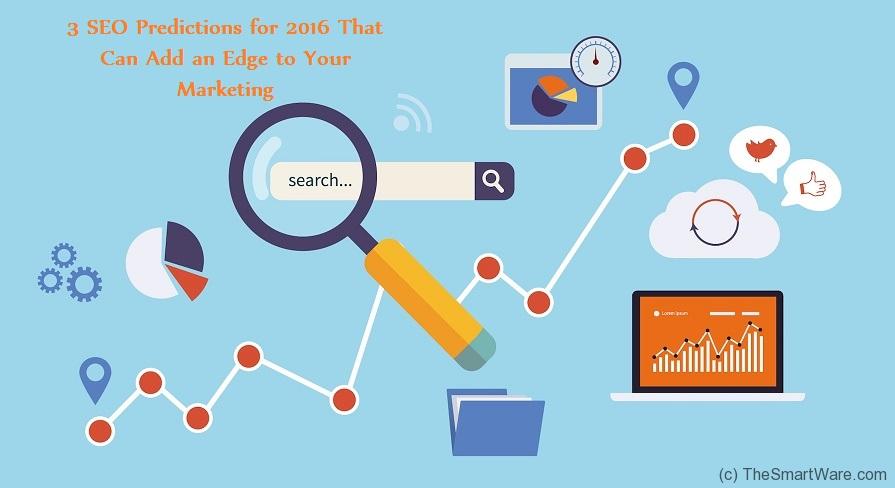 Still, 2015 is almost to finish and Google has started making plans for 2016, drastic algorithm changes are yet to come. This has confused digital-marketer as they have to follow the search engines and change their strategies accordingly.
We all know that mobile and voice search are shaping the future of SEO and hence Google is now concentrating more on direct answers to search queries. Business owners, SEO experts, digital marketers must be aware of these key changes and how they impact their websites
The future is Mobile
By 2016, mobile searches will surpass desktop. 2015 is just the beginning of the mobile search. Till 2016, the majority of searches, traffic, and paid clicks will be generated via smartphones and tablets instead of traditional desktop medium.
So, just making your website mobile-friendly won't serve the purpose. It's essential to make a decision from the mobile points of view such as product-based decisions and more. Review how your content will appear on the smartphone before actually finalizing the website, product pages, service pages and layouts.
Here, mobile users should get same user experience as they get while visiting desktop sites and everyone must start thinking to develop a result-oriented mobile-marketing strategy, mobile design, mobile search marketing and advertising, mobile eCommerce, mobile payment, mobile CRM and much more.
Make the most use of Google Maps, Search and Google Plus
In the entire day, around 50% of users browse the internet for eCommerce stores/shops on their smartphones. Nowadays, mobile applications made easy for customers to purchase the product online only with there smartphones.
Consumers who search for store location using their smartphones visit a store within 5 miles and about 70% of consumers post reviews via smartphones. The increase in mobile search will have a huge impact on local businesses such as retail stores and hospitality venues like restaurants, cafes.
You have to make sure that you have included proper product descriptions including services, thumbnails/images, videos and reviews.
Voice search is slowly becoming popular
Voice search works like this. You need to ask "Where is the SEO Agency near me?" instead of typing "SEO Agency". Know how you started your search? Did you use the touch to open the search box or did you reply via voice search saying "Ok Google"?
Voice search generally begins with question words like "Who, What, Where, Why and How? These question patterns will be useful in changing their search patterns on mobile devices.
Keyword Optimizing for Mobile
Further, it is important to integrate SEO with content-marketing strategy using carrying out long-tail keyword research to know popular words and phrases that are generally used to search for things on the internet.
These long-tail keywords can be used to identify patterns and keywords or phrases that are used the most. Based on these patterns, the content can then be written in such a way that it includes these terms.
Summary
Days are very near when mobile searches will exceed the desktop ones and hence it is proved that mobile is the face of Digital Marketing. So, every website owner or a digital marketer must think in terms of mobile-only.
SignUp Now to Get FREE Access to our All in One Digital Marketing Platform!
We will continue to update Front; if you have any questions or suggestions, please contact us!
Follow us on Facebook, Instagram, Twitter, Pinterest, Linkedin, YouTube, and Medium.

Written by
I create advanced website builders made exclusively for web developers.
3 Comments

As a Special Education teacher this resonates so well with me. Fighting with gen ed teachers to flatten for the students with learning disabilities. It also confirms some things for me in my writing.
Reply

Love it Dave! We're all about keeping it up.
Reply

Maria Muszynska
2 days ago
Since our attention spans seem to be shrinking by the day — keeping it simple is more important than ever.
Reply
Post a comment
Stay in the know
Get special offers and the latest news updates from SEOeShop™.